This week's word is IMMATURE.
I don't think I am that mature. I want to be but it just doesn't always happen. I can be when I need to be but deep down I am still 12 years old in my head. This is all well and good with a toddler. Isn't it? You would think. I have learnt not always.
You may have read before that I am not the most patient of people and my gremlin can drive me insane. Times like this you need to be the parent, the bigger person. If I act like a child, she will act like a child and we will get nowhere (I have had loads of lectures off hubby!) For example, if your child starts throwing food on the floor what works is to ignore her but calmly take the food off her. What doesn't work is reacting, getting cross and threatening to never give her a fromage frais repeatedly EVER again.
So I have to try REALLY hard. It works to be fair and we are all happy. But the immature part of me just isn't satisfied. I want to get her back a bit. I know it's not her fault. She's 18 months. She's a child. She's doing what she knows. I'm 30. I need to get a life. I discussed this with hubby and I got some reassurance he knew exactly what I was on about and he did a few things himself to our gremlin. I'm not taking about things that are going to make you call social services on us. Just a few little immature things that make us giggle after she has been naughty. Here they are:
Wiping her face for a few seconds longer after her meals as we know she's not a fan. This is especially satisfying if she's pratted around/thrown food/not eaten.
If she's messing around in my bedroom when I'm drying my hair, blowing it at her so she's runs away shrieking.
Cuddling/squeezing/kissing her for a few extra seconds when she is wriggling to get away. Now this isn't too cruel eh?
Burying her in bubbles in the bath. Funny and she gets cleaned, Why not?
Spraying her with water in the bath. She has one of these bath toys and this is even more satisfying if you make shooting noises (like a 6 year old boy) at the same time.
Becoming a TV block when Peppa is on. This one is good if she has been a bit stroppy. Hubby is guilty of this.
Calling her gremlin. She actually has started yelling "no" if I ask her if she's a gremlin or "gemlin" she calls herself.
PDAs (public displays of affection) in front of her. She gets quite arsey when I cuddle or kiss her Daddy. Yelling and coming over to muscle in. So if she's been a little monster a few more extra kisses and cuddles won't hurt, will they?
Deigning to come near here when she having a snuggle with me/Daddy/Nanny. She gets all cross if you get too close and has a little yell and mini strop. So obviously repeating this motion a couple of times is quite funny, for us.
So nothing too bad. Little things that satisfy my inner child when she is being a little madam.
How about you? Anything you do to your little ones to get them back on the sly or is it just me that needs help?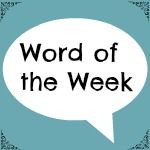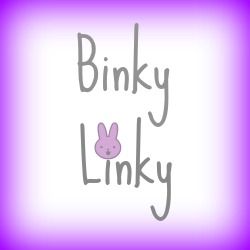 (Visited 31 times, 1 visits today)