This week's word has to be teething. Lovely teething.
Ah we were very lucky in the early teething days. The gremlin's main symptom was complete refusal to eat her meals. We always knew a tooth was on the way. We didn't tend to get sleepless nights or tonnes of screaming. She was a bit off but always manageable and nothing a little Calpol wouldn't sort.
We have waited patiently for the little back molar sods to come through; the last of her teeth. The gremlin went to to the dentist with me earlier in the year and I was informed she still had all 4 to come through. Fab but when?
I was a bit nervous, as had not heard good things about these final, huge, beasty teeth that have to cut.
I got my first taste of it last week when the gremlin screamed all the way back from town, clutching the side of her head. I had to buy Calpol in town but I'm sure most of you know you are looking at 20-30mins for the purple juice to kick in, so she just about calmed down when we got home. Sure enough when I peeped in her mouth, a fat tooth was on its way on the left side.
Cue the pain on the right side starting. We have had wakes in the night; up to 3 times. She has slept with us. We've had grumpy days, crying and complaining of ear pain. The GP reassured me no infection on Wednesday and whilst we sat in the waiting room, I managed to convince the gremlin to let me peek into her mouth. Sure enough, the faint ridges of the right bottom molar. Oh the joys!!
I feel sorry for her, as there is nothing we can do apart from relieve with some medicine, let her sleep with me and give her lots of reassurance. She knows it is her teeth but it doesn't make it any easier for her. What is tricky is she has really normal, good days and the bad days, with a lot of pain seem to come and go. Hard to predict.
Hopefully this little phase of teething won't be going on for too long and we can have our happy, little gremlin back (who sleeps through the night again!)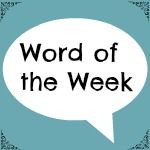 (Visited 28 times, 1 visits today)