A week ago the gremlin turned 3. It was just a fabulous 2 days. I had been a bit more worried this time as 3 is when the memories are really forming. She had been excited for a while, specifically asked for a Frozen party and wanted her best friends from nursery to come. We had been shopping earlier in the week to buy treats like ice cream, chocolate fingers, Wotsits and marshmallows. She couldn't wait!
Also I guess when you love a little person so much, you want it all to go well for them. Times like this are really when being a parent hits home. This little person's happiness is really in your hands.
I had roped in help for the party. Cake was being made by hubby's Mum. My Mum and step-Dad were going to stay over so could help with the food in the morning. Hubby and I had the weekend prior kid-free to do presents, decs and party bags and we worked hard Wednesday and Thursday to tidy. Hubby worked on the garden and set up a gazebo as the weather forecast was terrible for the party day.
I will share her 2 days, mainly in pictures and I hope you can see what an ace time she had!
We started with her on the morning completely forgetting it was her birthday until she saw her presents in the lounge!
She opened them at 100mph, not really stopping to play with anything, which was a massive contrast to Christmas and Easter. Here she took her time and wanted to open each thing. We then had some fun playing before getting her ready to go out. The gremlin had asked for a trip to the farm (which we were dubious of, as she is not an animal lover at all!) and for spaghetti!! Easy.
So we took her to a local farm, which was an absolute rip off to get in and as we expected she was not too fussed about the animals. Hence I have no pictures. She helped to feed an calf and we did have a look about but she was more interested in the park, soft play and having milk and flapjack (this kid loves her food!)
We then headed into town after lots of playing in the park, for some food. The gremlin loves Bella Italia so we went there. The service was pretty slow to be honest but she was good as gold and scoffed so much spagehetti bolognaise! She was in heaven or pretty hungry! We took a candle and staff put it in her ice-cream dessert and we all sang Happy Birthday, which was lovely.
We spent the rest of the afternoon playing with her out in the garden. Just a nice chilled, family day!
Party day was a little different! Firstly we were all woken by the gremlin around 5am. She stayed in bed with us for a while before we sent her in to my Mum, who took her down for breakfast. With a brain full of things to do and a hungry tummy, I followed suit and we soon started the mammoth task of making sandwiches and food.  There was going to be about 15 kids and 20 adults when we added it all up.
Sadly Helen from All the Beautiful Things couldn't make it due to pukey Alfie but the lovely Caroline from Becoming a Stay at Home Mum came with hubby and Monkey and LM. Caroline came early so the kids got a good bounce and we had a catch up before the chaos began! I wanted a home party as it's so nice and personal but it's a lot of work and you can't go mad on the invites due to the space.
We had hired a Frozen bouncy castle, made a shed load of food for both kids and adults, decorated the house and had Elsa (my best work mate), Anna (Mum) and Olaf (hubby until he got too hot!) My work bud also bought around some pom poms so the kids could have a snowball fight on the bouncy castle! I had planned only one game – pass the parcel and we had bought some loo roll to make Olaf's if the weather got really bad!
Here are some of the pictures. I obviously couldn't get many of the littlies for obvious sharing reasons! I also realised we hardly got any good ones and hubby got none; we were rushed off our feet or just chatting away.
Overall it just went so well! The rain held off until exactly 3pm when the party was over. By that point a lot of the kiddies had come in to play in the lounge or gone up to the gremlin's room. We had no tantrums. The food got scoffed, including all little ones having an ice-cream on a cone. We sang happy birthday to an overwhelmed gremlin and ate fab cake (not me, I got nothing on the day!!) and played a successful game of pass the parcel. The bouncy castle was such a hit and the 2 hours flew by. Many stayed a while longer, especially family and friends who had travelled. The gremlin also got more fabulous pressies.
It was just amazing, completely exhausting for a huge, pregnant me but she loved it and that was all that mattered!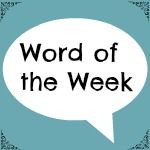 (Visited 38 times, 1 visits today)