Another month has passed and guess what? I was late to the siblings party AGAIN! I think I need a calendar reminder. Doh.
So another month with my two beans; the gremlin and Piglet. How have they been?
I kind of hoped the gremlin would be a little less rough with her sister over the last 4-5 weeks. Has this happened? Heck no. In fact I actually think she is more all over her baby sister; she wants to love her ALL THE TIME. This does get a lot worse when one of us needs to do something with Piglet, like change a nappy, bath her or generally cuddle her. The only time the gremlin leaves me is during breastfeeding. She has been really good at going off and having a solitary play. It is a little cute; the gremlin obviously loves her sister a lot but when you are being climbed all over by my monster of a three year old and I am trying to hold her sister, I often want to throw her out of the window (the gremlin that is).
Also hubby and I may as well be invisible in the mornings; the gremlin wants to see her little sister first and she must kiss her goodnight which is very sweet. She is dying to wake her up and this can drive me crackers, as Piglet is not a fab napper. I am still a bit cautious about leaving them together but occasionally I do and I usually find the gremlin kissing her all over when I come back (squashing her!!)
It's tough as we all have to be quite firm with the gremlin. I avoid shouting but my tone has to change to get her to move away. We do find there is not much listening or plain ignorance.
Piglet definitely tracks her sister's voice and can be soothed by her but only if the gremlin is being gentle! However, she has been a little more upset by her big sister's antics and tends to shout and cry more if she is squished. This is a pain but does work to our advantage, as we can use it as ammo to get the gremlin to GET OFF!!
I have a feeling the roughness and showering of love to poor Piglet by her big sister is going to continue. Two months have passed and not a lot has changed. I'm sure as soon as Piglet is old enough to snatch and eat the gremlin's toys this love may slightly wane a little….maybe?
I think the gremlin knows her sister is here to stay and is pretty much her normal self, which is fabulous. Her independence is growing and the arrival of Piglet has really pushed this.
I'm looking forward to our first Christmas with the two of them. I hope to get my siblings post in time next month!!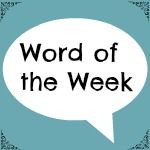 (Visited 139 times, 1 visits today)