This week's word has to be outfits.
Clothes.
More specifically clothes changes.
My gremlin has always liked her dresses. I've been very lucky to have some clothes ops through the blog and my girly has reaped the benefits of this. She has always like getting changed and trying things on but over the last week or so I have REALLY noticed this.
Perhaps it is because we have had more of a quieter week and she has been in the house more but if I have to ask her to pick up her dumped clothes one more time, I am going to go insane. Her dresses are hung in my wardrobe so I always come into a pile of clothes on my floor. And a coat hanger, socks and even her flipping knickers.
I haven't managed to take many pictures of her but I'm sure on one of the days she pretty much had 5 plus outfit changes.
She obviously woke up in her PJs.
I got her dressed in sensible clothes for going into town (basically so she would not freeze to death, as she was keen to go out in her summer dress).
We returned home for her to strip and put on one of her Elsa/Anna dresses.
She then put her swimming costume on for her afternoon class.
I then found different clothes to cover over these to go swimming.
I then decided to have a look in my wardrobe when we got home and try on some of my clothes that I can now fit into and she decided to also try on my dresses, plus one of her gorge House of Fraser ones, my shoes, her shoes and then her slippers.
She then had a bath and got changed into her PJs.
Have you kept up???
Tell me, is this just a girl thing or is it just my daughter? On the plus side it saves me a tonne of washing as everything is worn for about 1 hour, before there is an outfit change and nothing gets dirty. I cannot keep up with her though! It's like The Clothes Show everyday in my house. Plus half her new, warm stuff, she isn't wearing!
She knows summer is coming I think and is desperate to wear her dresses without tights. We also have to shop soon for our summer hols, which means a wardrobe of new dresses. I'm thinking I may have to hide them before we go, or she will be rotating around them constantly (and wrecking them!)
What the heck is she going to be like as a teenager??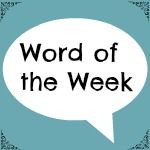 (Visited 151 times, 1 visits today)