Misery Guts. This is my word for this week. Okay 2 words.
I don't feel miserable. It's not a sad post. I just feel like my reaction to members of the public this week have been well and truly miserable. Old farty, grumpy, there are lots of ways to describe it but this week people have just got on my nerves.
Bad manners and ignorance drive me potty. I'm sure as I have got older, this has just got worse. I just think common courtesy and being NICE isn't that hard. Sometimes it really is just lacking.
I had three situations last week where I had to bite my tongue or not whack the horn down really loudly in the car. That's the hardest point really. I want to act like a fish wife sometimes but with the kids around and just generally, it's not the most appropriate thing to start giving people the finger! Especially with my little sponge, the gremlin, who walked in on me watching Grey's Anatomy one night and wanted to know why two characters were naked in bed! Anyways I digress!!
So what got on my tits last week?
This one I actually tweeted about and got a response! I bit my tongue and didn't confront at the time but there was no way I saying nothing at all. I went into my local Post Office to send off a couple of bits to be served by a lady who basically spent the entire time gassing to her colleague next to her. She was also helping her out with stuff completely delaying my service. I didn't really give a crap about her husband's working hours or what her colleague needed to do on the computer to sort something out. She only acknowledged me to ask about what postage I wanted and to give me receipts. I learnt as a Tesco employee 16 years old when I was complained about for the same thing, this is a big no no. It's rude and unprofessional and looks awful. I hope it was addressed as I was promised over Twitter.
Number 2. I was coming back from the gym early one morning and went to turn into my road to be greeted by a van straddling both lanes. Not only could I not pull into my road, the idiot completely ignored me, didn't acknowledge his error and just pulled out. It took ALL my willpower not to lean on the steering wheel for about a minute. Eurgh!!
Finally, I was taking Piglet for a walk, when the gremlin was still at my Mum's and passed a smiling couple with their dog. As I took a circular route I saw them again, standing in the middle of the path chatting to someone. You would expect them to see me coming and at least make a little space for me and the pram. Nope! I ended up having to bung Piglet on the grass verge to get past them. Once again the tongue was firmly bitten!
Is it me? Am I truly a miserable bag or would you have got a tad annoyed for some of these things. It just seemed like one of those weeks and sometimes it is very hard to be the bigger person. Reacting does just make you and the other person feel bad but we all need to vent somewhere!
Ah I knew there was a reason I blogged 🙂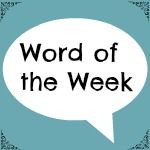 (Visited 154 times, 1 visits today)