Easter has passed and gone in a flash hasn't it? I hope you had a lovely time. I'm not one for summary posts but we had a great day. I thought I would share it mainly in pictures.
We aren't particularly religious but do enjoy celebrating Easter. I'm not a Pinterest Mum at all and I go a bit crazy as a dietitian with all the chocolate, so I did buy the grem a few presents and only 1 egg and a chocolate lolly. We had set up an egg hunt the night before.
She didn't even remember it was Easter until we prompted her and then was dying to go downstairs to see if the Easter bunny has visited.
They had and she was trying to open her stuff before her Dad was even out of bed. She also started finding the eggs too so I had to slow her down. She opened her little presents and commenced the egg hunt, which was lovely as she was so excited!
We all had brekkie and Piglet had a snooze. I then had to partake in about 10 more egg hunts whilst hubby chilled but this was pretty fun actually!
We then decided to go for a walk. The grem took her bike, which is always a recipe for a disaster but actually wasn't too bad.
Hubby was going to make an Easter roast so we all trooped back for that. Piglet has an early lunch and hubby got cracking. Lunch was delicious and as the gremlin scoffed all hers, including meat and veg, she was on the chocolate with gusto!
I felt a bit like I had been hidden in a cave for the last few months as the gremlin went to a Trolls themed party on Good Friday and we haven't seen it!!! Hubby decided to buy it so we all settled on the sofa to watch it during the afternoon. I managed to keep most of my Mini Eggs to myself!
We had such a lovely day until that point….ahhhh kids. After this the gremlin was tired or coming off a chocolate high. Sadly it did end in quite a few tears and a bit of a difficult bedtime but we didn't let that deter us too much.
Overall it was a family fun day and I enjoyed chilling out. We were heading off my Mum's for Easter Monday and I was looking forward to more food and family time.
What did you get up to?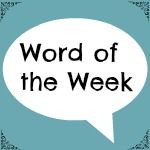 (Visited 104 times, 1 visits today)